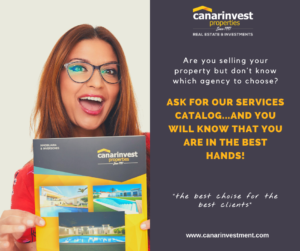 When choosing your agent, it is very important to know the marketing plan for the sale of your house. An agent without a MARKETING PLAN, has no plan …
If you will not be informed about all the steps the agent is going to take to promote and sell your home, you better keep looking.
At Canarinvest Properties we not only develop the PERSONALIZED MARKETING PLAN, but we also commit to comply with what is promised in writing.
Because we care about our customers, we can proudly say and show that our clients come FIRST!!!