We are offering professionalism and commitment throughout the complete sales process
These are the values, that make us

so special…
Canarinvest is an official member of
We would like to present you our multilingual team that will help you in all matters related to the sale and purchase, regardless whether you are a seller or a buyer.
Our team has an intensive and continuous training with the official titles of Real Estate Manager, CRS (Council of Residential Specialists) and Real Estate Agent.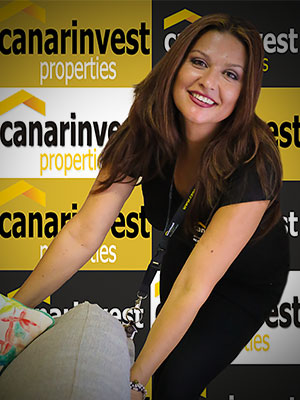 Renate Arnsteiner
Real Estate Manager, CRS, Realtor





In the sector since 1997 and co-founder of ACEGI, the Canarian Trade Association of Real Estate Agents (Asociación Empresarial Canaria de Gestores Inmobiliarios) in 2008, Renate has helped thousands of people to fulfil their dreams over more than 2 decades. Renate can't imagine working in any other sector as she has been in her profession since she was very young.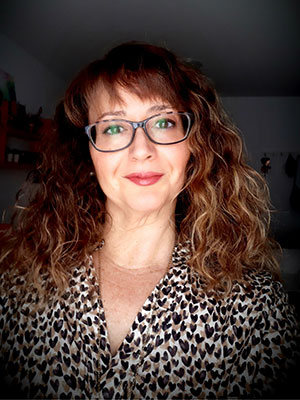 Natalia S.
Administration



With extensive experience in customer service and document management, with studies in tourism and human resources. She has joined the Canarinvest Properties team with a great desire to learn, to contribute her enthusiasm and motivation. She is the person in charge of having the documentation ready and updated for all the real estate operations we carry out. Her determined, detail oriented nature and meticulous work make her the ideal person for the job. In addition, she loves working in a team, a very important value to support our sales team.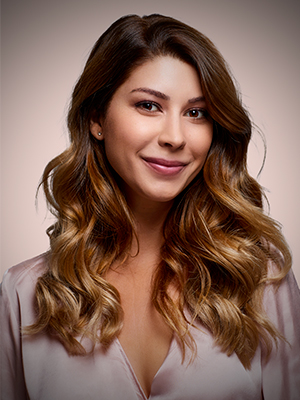 Lorena Martos

Degree in International Trade and Marketing





Lorena has the industry in her blood as she is the daughter of our CEO. Since she was a child she has been able to observe and learn the details and secrets of the sector inside-out and alongside her mother. While studying, she wanted to do her practices at Canarinvest Properties and discovered her passion and the satisfaction she experiences when she is able to help clients achieve their dreams.
Coordinator and customer service

Sophie S.

Coordinator and customer service






With a degree in Tourism and studies in Marketing and International Trade, Sophie, of Belgian nationality, is fluent in 5 languages (Spanish, French, English, German and Dutch). Sh is passionate about customer service and will be happy to help you. She enjoys acquiring new knowledge and thanks to her interest in sales transactions, she has also been trained in taxation and legal real es-tate management.
Sold or rented properties
We want to turn the real estate transaction process into a pleasant experience for our clients, while at the same time awakening their desire to repeat their transactions with us. We want to exceed all their expectations and achieve that satisfied customers recommend us without hesitation.
Canarinvest Properties wants to be the first choice in the south of Gran Canaria for clients who are looking for the best real estate advice and maximum guarantees; a company, whose members work honestly and protect the interests of the clients.
The opinion of our clients

These are the real comments about us, that our clients have published on social networks …
Search engine of properties
Thanks to our agreement with more than 100 real estate agencies in Gran Canaria, we dispose of a real estate exchange that enables us to offer all types of apartments, business premises, plots and investment properties.
Don´t hesitate. Activate our search engine and choose your future house.
Special services for foreigners
If you are a foreigner and do not know how the Spanish real estate system and legal procedures work, don´t worry. At Canarinvest we take care of everything, during the purchase process and, as well, after the sale:
Financing, fiscal representation.
Currency exchange and transfer.
Registration/cancellation/changes of water, electricity, telephone-services, etc.
Payment of taxes, etc.
Personalized advice
At Canarinvest we care about you. We know that buying a house is a very delicate and important operation.
That is why we accompany you through all the procedures, making sure that all the steps are in accordance with the law and are supervised by our staff:
Pre-financing.
Signing of contracts.
Legalization of deeds.
Registration procedures, etc.
Professional network
Our company would not be able to guarantee this customer service without the support of a network of highly qualified professionals. All our partners have been carefully selected and reviewed for the collaboration with us.
These are our partners with whom we collaborate.
To get more information, please position the cursor on each company; by clicking you will be redirected to the respective websites.